CAUSES OF ICE DAMS
Melting ice and snow on your roof can often cause snow and ice buildup along the edge of your roof line,
causing serious snow and ice dams to form

.
These ice dams will form along the edge of your roof and completely over take your gutter system. This causes giant icicles to form and hang from your gutters, sometimes causing an unsafe condition for unsuspecting visitors.

Ice dams are formed from melting snow and water that run down the roof and freeze along the roof line and into the gutter. This then causes water to back up and go under the roof shingles, allowing water to leak into the home.

In some cases, entire ceilings walls and floors have to be replaced due to water damage. Once water is in the walls, ceiling sheetrock and insulation must also be removed to avoid mold and mildew- a costly and inconvenient mess.

However, there's a way to avoid these dangerous ice dams by installing electric roof and gutter heating cables.

Heat cables are specifically designed to be installed along the edge of roof line, as well as in the gutters and down spouts. Roof and gutter ice melt cables will keep the edge of your roof and down spouts free from snow and ice buildup, allowing melting snow and ice a clear path to escape.


Hanging icicles can cause serious personal injury to an unsuspecting visitor. The icicles shown above weigh between 50 and 150 pounds - much heavier than a bowling ball.
CT Roof and Gutter Ice Melt Systems has installed heating cables on hundreds of homes across Connecticut, eliminating the unsafe conditions and damaging effects of ice dams.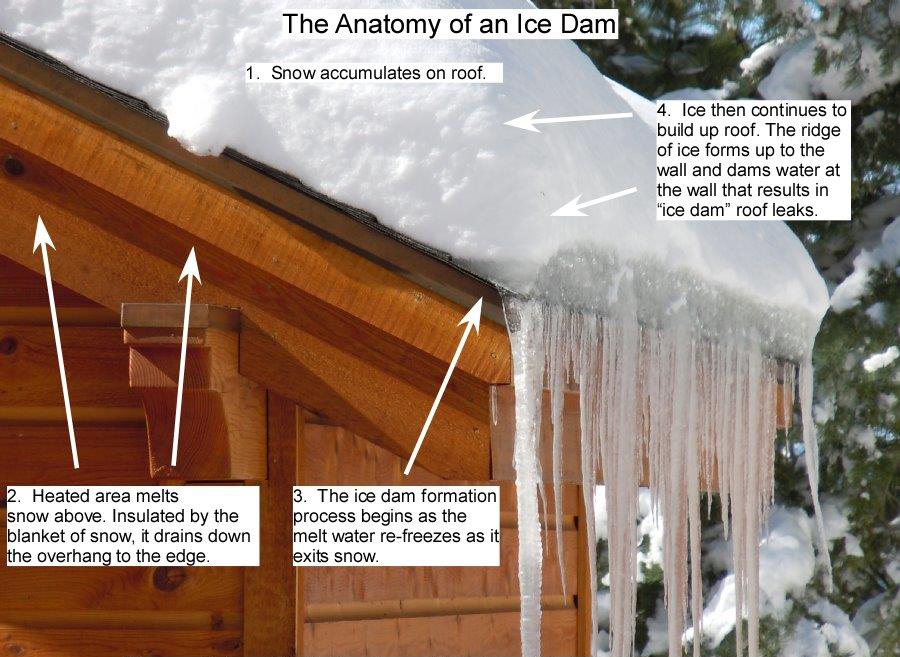 Call CT Roof and Gutter Ice Melt Systems at 860-667-1948 for a free quote right over the phone or click here to email us through our contact page.
Heat cables can be installed year-round, but the best time to install them is in the Spring, Summer, or Fall before trouble starts.